R/V SONNE Dockyard period 2019 in Singapore
19 July 2019
After a successful cruise across the Pacific Ocean (SO-268/3), R/V SONNE was dry-docked in Singapore on July 5th 2019, as scheduled. During the following three weeks, the vessel is going to be extensively maintained and overhauled for the upcoming scientific cruises.
In addition to numerous coating and repair works as well as a general overhaul of two main engines, also the first class renewal needs to be performed by the end of the first five-year period of operation.
On July 15th all planned measures on, under and inside the ship are in full swing. The painting of the hull is finished for approximately 95%. Both anchors and -chains, the forward and aft retractable thrusters are lowered to the dry-dock for inspection purposes.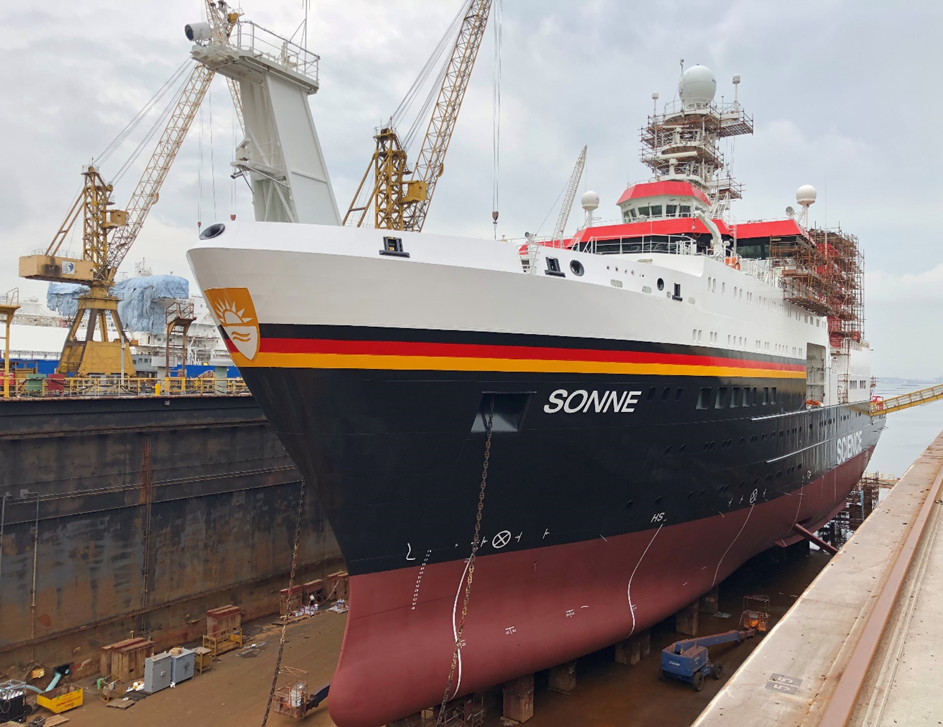 Several parts of the vessel, which are not reachable during regular operation, were scaffolded (main mast, port and starboard bridge wings, funnel, winch operator's cabin, crane 1-4, as well as both rudder blades and propellers). Thus, all necessary maintenance and coating measures can be performed safely and effectively.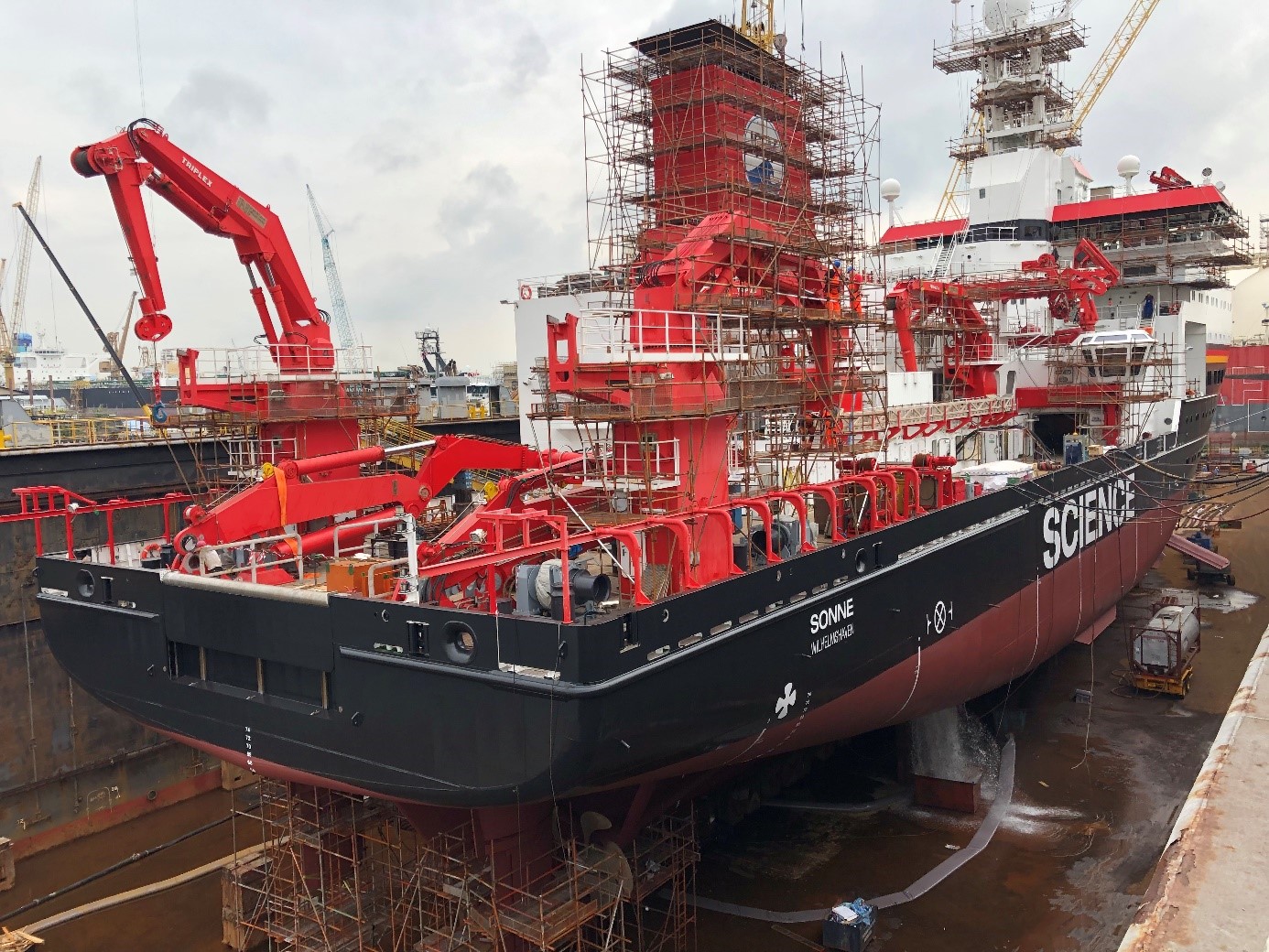 Since R/V SONNE is equipped with two redundant engine rooms, the electrical energy, which is needed on board, can be provided by the diesel-generators during the dockyard period. This just requires external cooling water supply. By the half of the dockyard period, the operation will be switched over to machine room no. 1, so that the aimed maintenance measures can also be processed in engine room 2.
On July 19th, all dockyard-related measures were finalized and the vessel was undocked according to schedule. The time determining element of the dockyard period is and remains the overhaul of the main engines, but also here the job is in time. Freshly overhauled and with a shiny, new appearance the next research cruise to the South China Sea (SO269) is going to start on August 08th 2019.
By Karsten Heikens